Discover Dream Green
Horticultural Solutions
We believe that, with the right preparation and maintenance, landscapes can be beautiful, beneficial and long lasting!
We achieve this through our thorough knowledge of soils and plants – and how they function together – along with our keen eye for design.
Our Horticultural Services
Dream Green offers a range of horticultural and landscape services. Whether this be for a garden or civil project, Dream Green has the knowledge to help.
We specialise in:
Soil Testing and Management
Dream Green's Brendan Smith has studied soils in great depth. He knows that a thriving garden starts with getting the soil right. Dream Green:
All Dream Green's work is customised to your situation and what you want to achieve.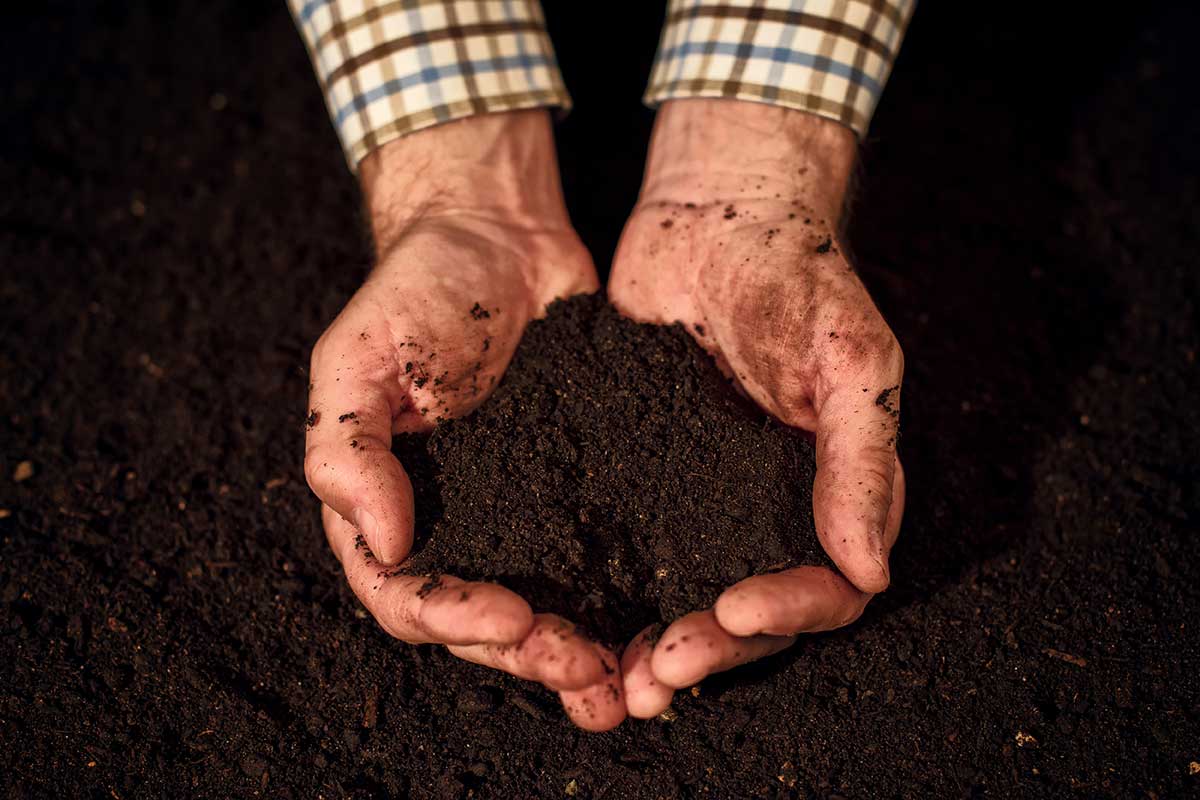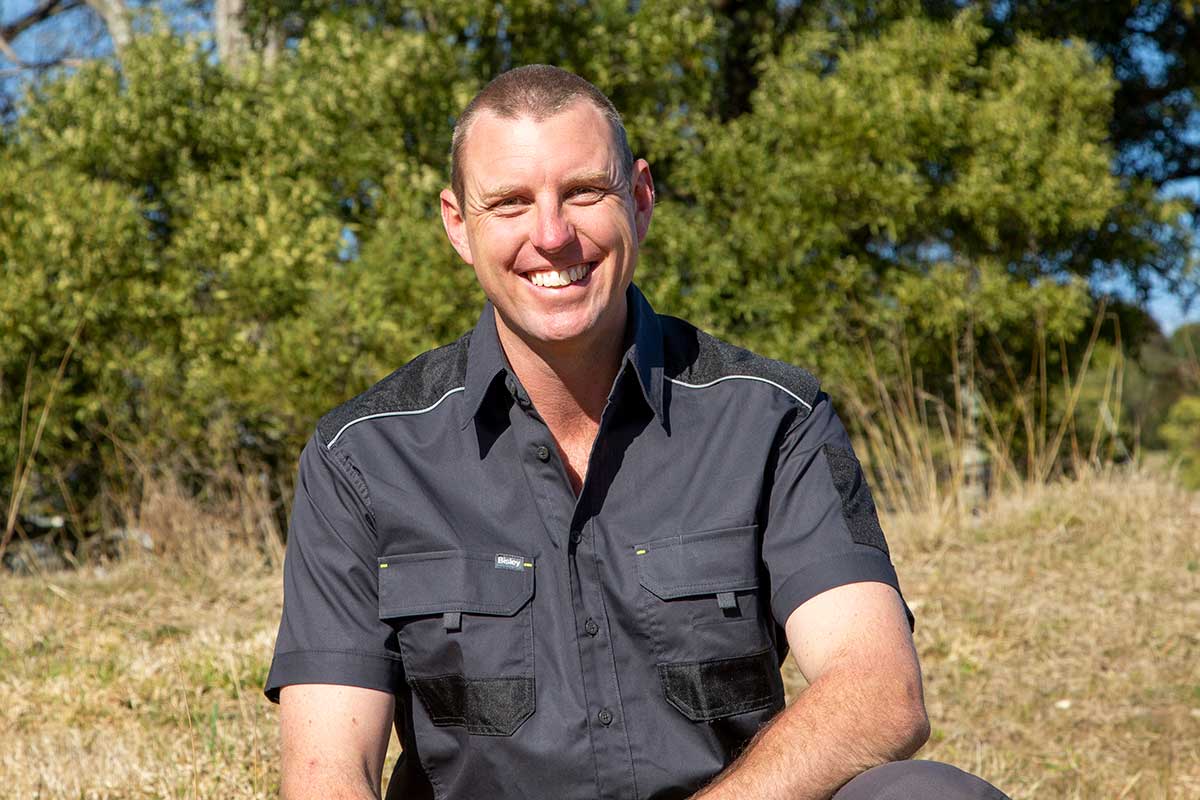 Brendan Smith from Dream Green has been involved in the horticultural and landscape industry for more than 15 years. Having grown up in the beautiful Southern Highlands, he has a passion and skill set for creating gardens that are both beautiful and functional.
Featured Landscaping Projects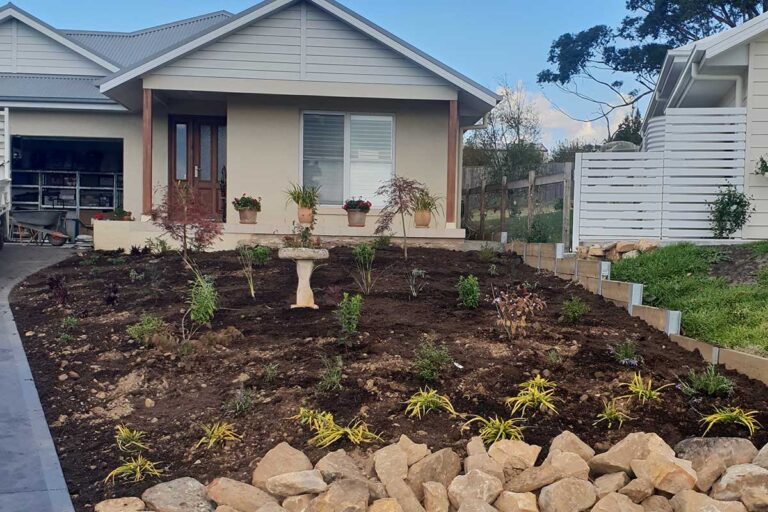 Low-Maintenance Cottage Garden
Soil preparation was crucial for this cottage garden of perennials - and minimal lawns to mow.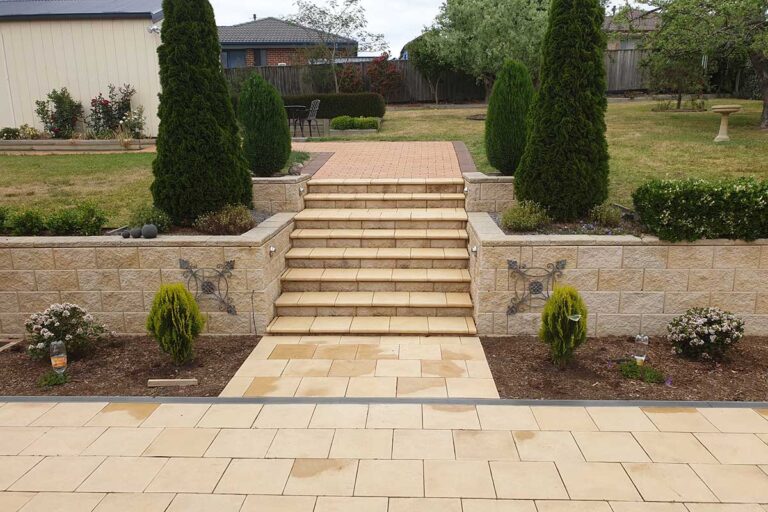 Heat-Hardy Courtyard Garden
A new garden bed created a cost-effective solution for a hot paved area.
The projects we have asked Brendan to undertake have been complicated, multi-levelled and have required design from scratch. Brendan is very capable and has an extensive knowledge of landscaping and horticulture. We have been able to complete our project/s in a timely manner as Brendan never lets us down. Brendan takes the time to listen to our ideas and visions before he puts together innovative ideas and concepts. He has an eye for detail, knows what works and has been invaluable!
Brendan has recently worked with us to complete a major native garden project at our home. He was attentive to our ideas and was able to translate our vision into a beautiful landscape. He has a very in-depth knowledge of local plant species and was able to pick the perfect plants for our area. His service was prompt but carefully thought out. We would not hesitate to recommend him for your next garden landscaping job.
Brendan's wealth of local knowledge and horticultural background allows him to specify the right plant for the right situation – making the upkeep of the landscape simpler, efficient and long lasting.
Dream Green have been a breeze to work alongside. They go beyond all expectations to provide professional and quality work every time. Their extensive knowledge creates a smooth and seamless process, from planning and management through to execution and final product. I enjoy working with Dream Green and look forward to our next project together.
We have consulted with Brendan from Dream Green many times over the past couple of years as a landscape consultant. He is very professional and has shown he has vast experience and knowledge of landscaping, which suits our subdivision work in and around the Southern Highlands. His attention to detail is what sets him apart from anyone else we have used in the past. We wouldn't use anyone else and cannot recommend him highly enough.
Need help with any aspect of your garden?